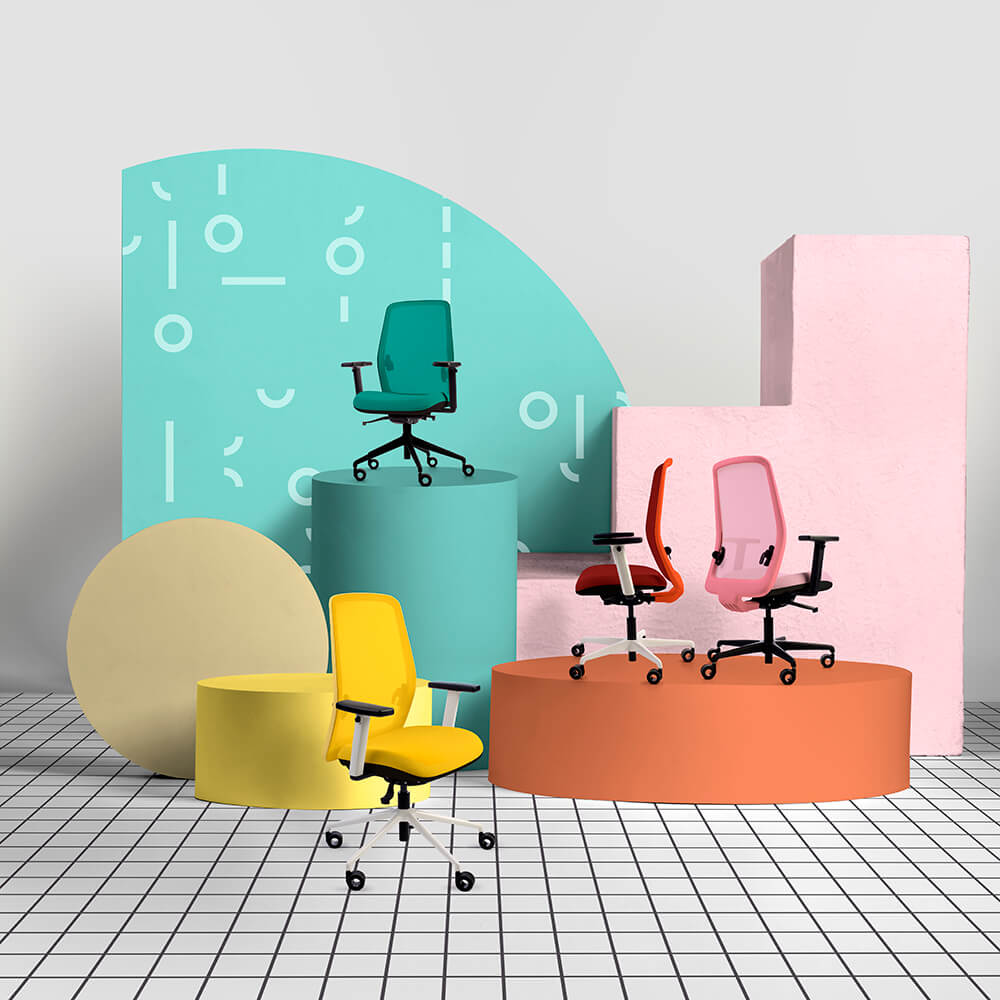 Skena is an ergonomic task chair with a mesh backrest and lumbar support that areindependently adjustable, allowing asymmetrical adjustment to suit the user. Itsergonomic shape and pronounced curve suggest its comfort and ergonomics at first glance
Backrest structure made of black or white polyamide (PA6) plastic injection moulding, reinforced with 30% fibre.Backrest made of high-strength technical
mesh.
The foam is injected with our Air Soft system, which allows a softer foam while maintaining density.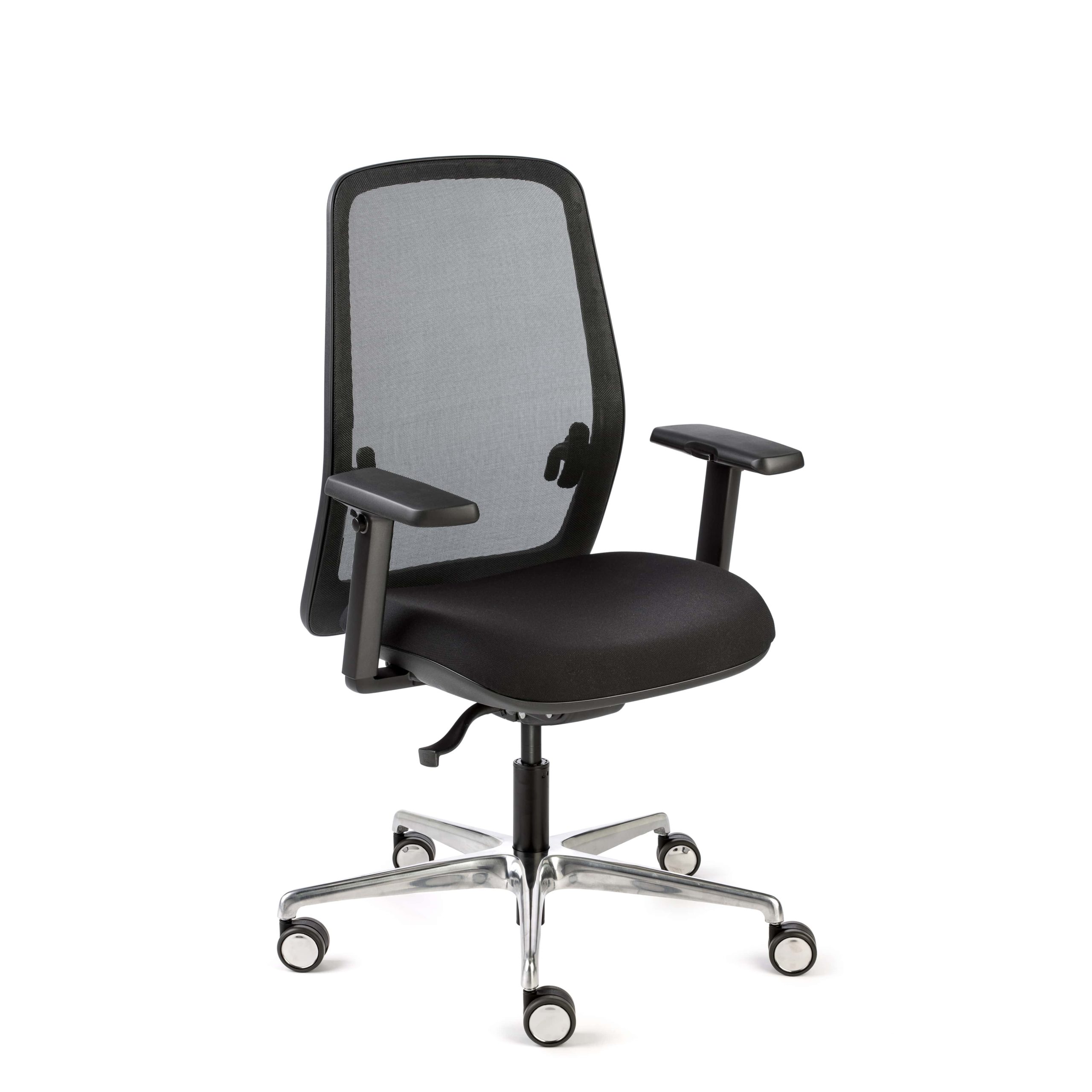 Several options available: fixed, height adjustable, depth…
Polished aluminium or 64 cm diameter nylon.
With asymmetrical 2D lumbar support, adjustable in height and depth:This type of lumbar support is currently the most ergonomic solution, offering thegreatest possible adjustment.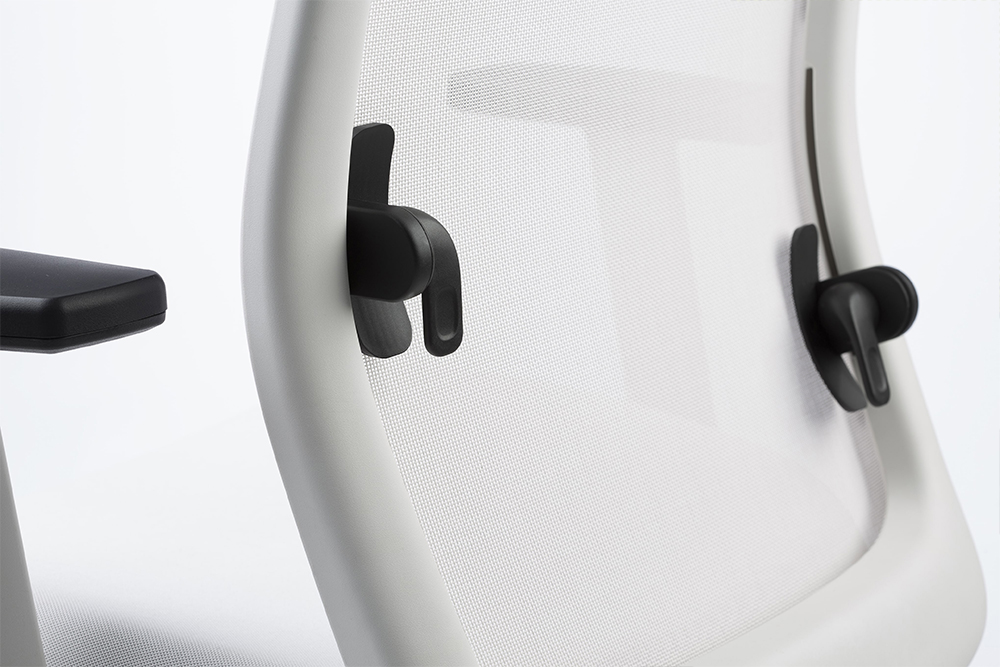 He studied design in Venice and graduated from the Polytechnic School of Milan. During his studies in Milan he worked in the studio of Giulio Iachetti, with whom he continues to collaborate. In 2013 he moved to London to work with Morph Studio. Back in Italy, he took part in a project on future mobility organized by BMW and Napapijri. In 2015 he starts working for Diesel Jeans at Diesel Living. Since 2017, he has opened his own studio, exploring different fields and projects, from art to interior and industrial design, mixing different working methods to achieve unique design and multidisciplinary
results.