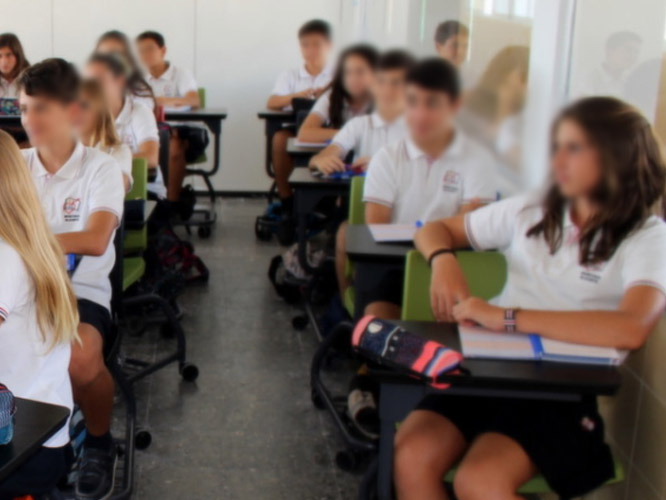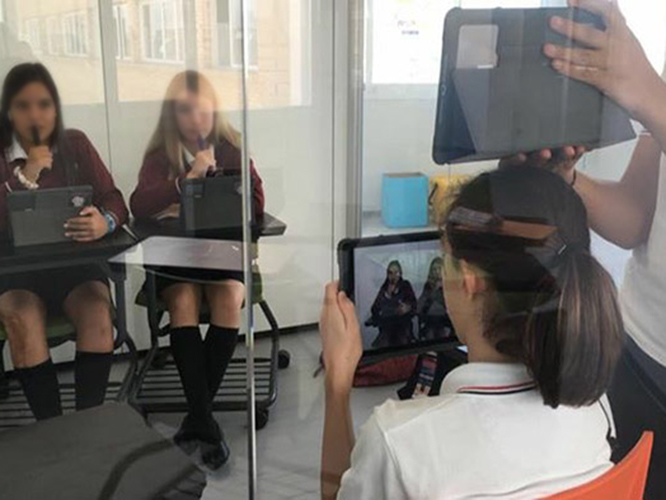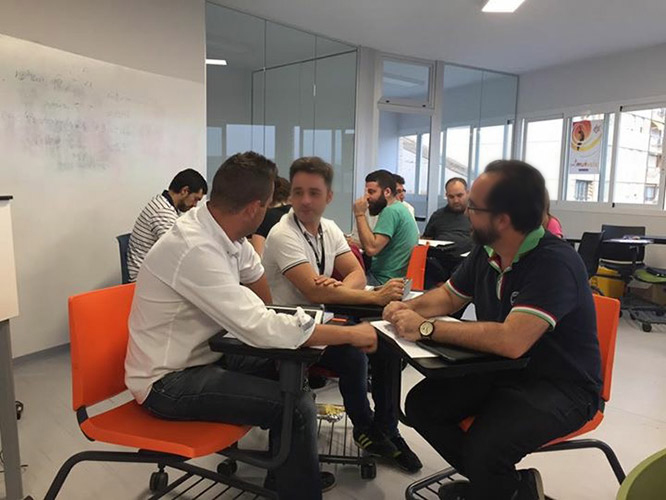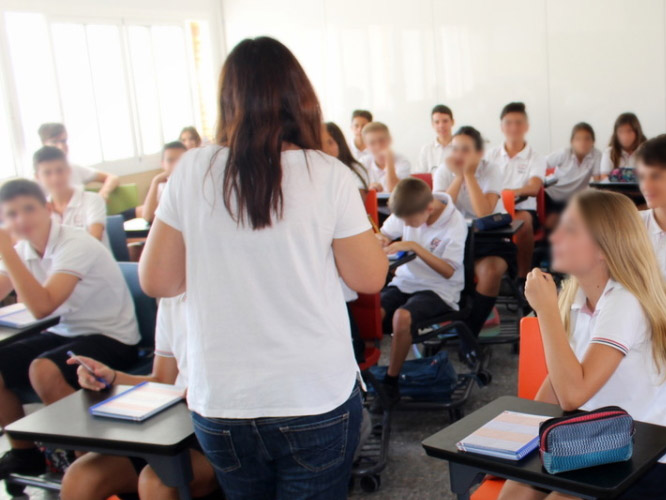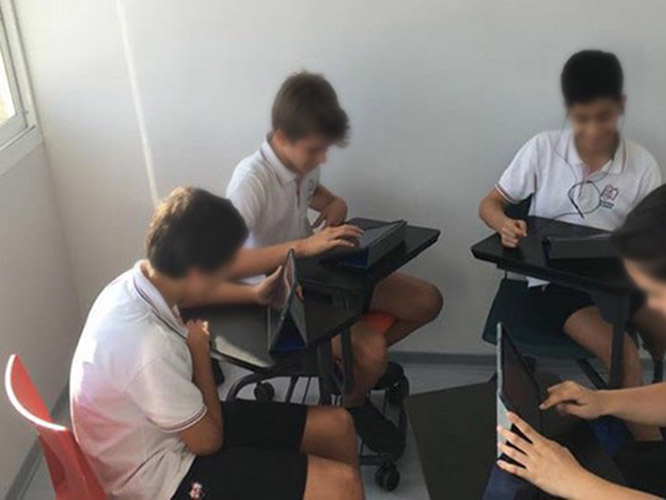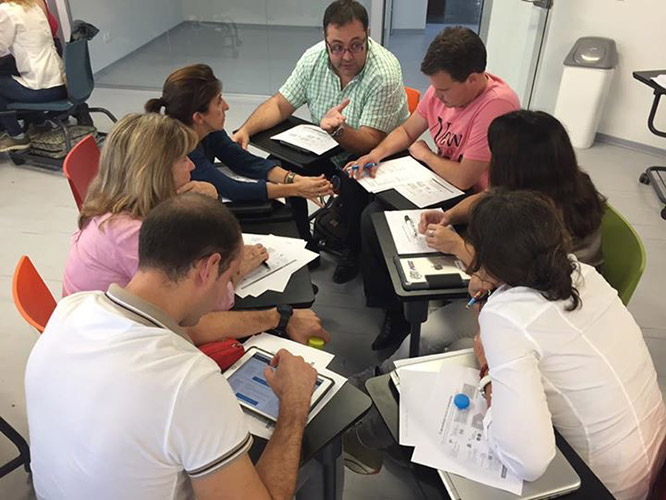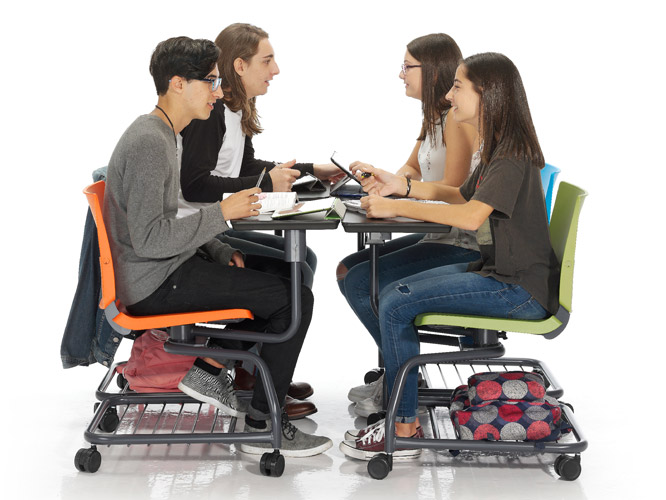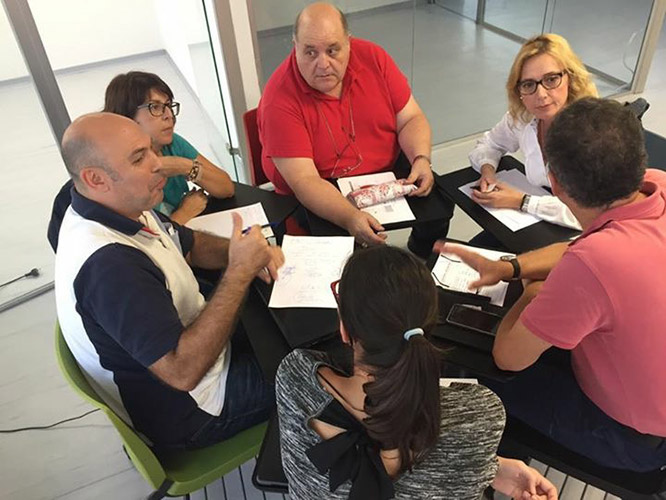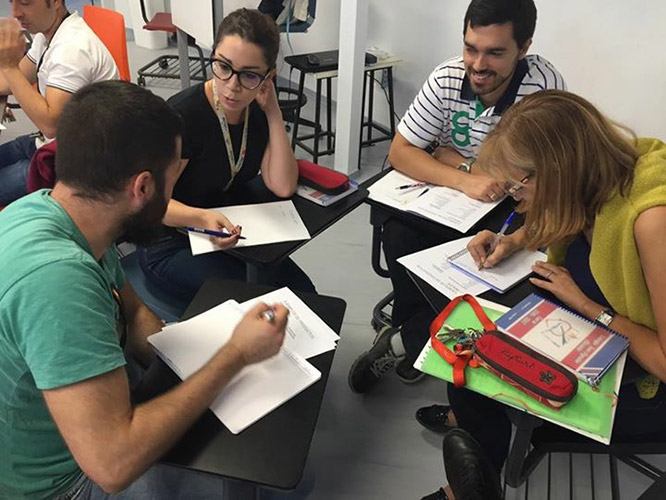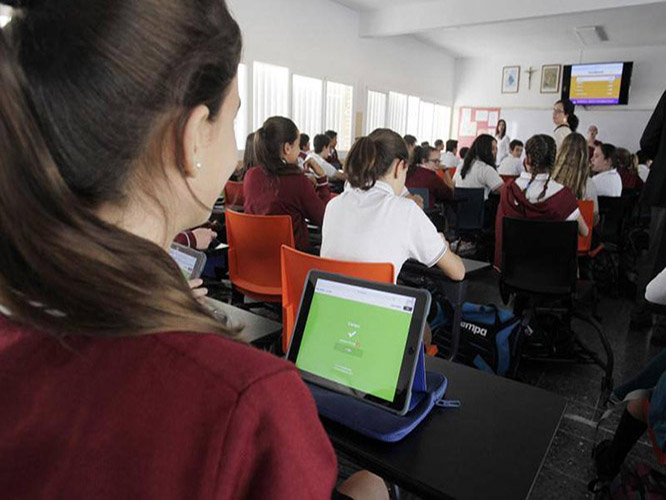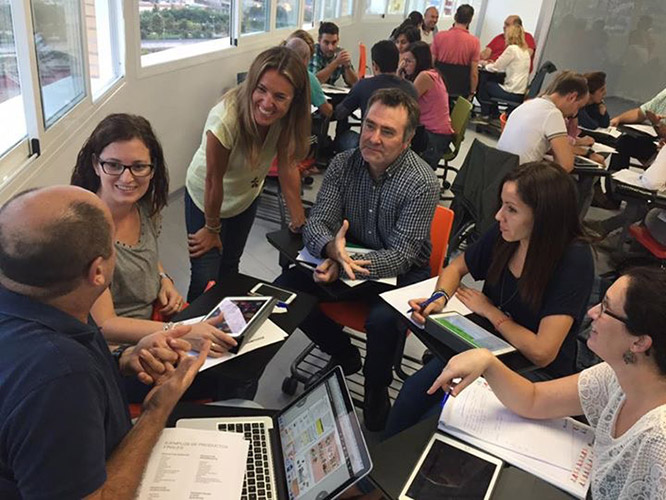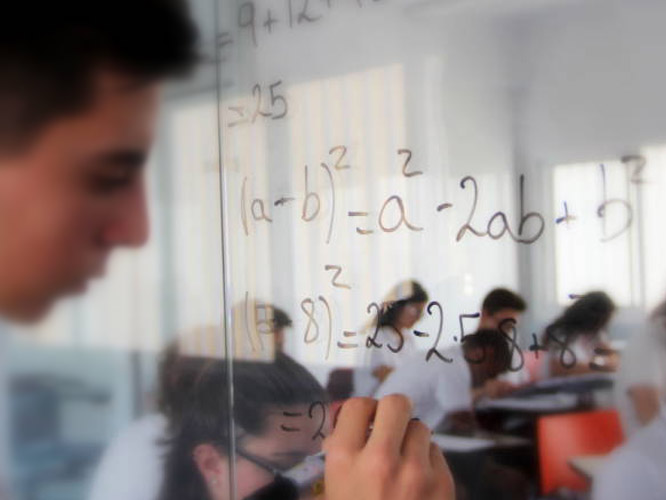 When, more recently the international debut of the star of the DILE EDUCA range, the ATENEA FORM designed by Rafa Ortega was launched at ORGATEC it claimed a stake at being at the vanguard of education.
The Augustines, the first school of 'thinking' in Alicante.
 "It all began three years ago when the entire management team was renewed and a change of great magnitude made," Professor Baccalaureate Jaime Sepulcre, Director of the centre, as well as being a former pupil, tells us.
As the architect in charge of the project, José Picó Linares, an Alicantinian living in Madrid, managed a large team of architects, teachers, and experts in school furniture.
The selected seating solution was the ATENEA FORM, which successfully helped students and the centre because of the totally renewed ambience of the classrooms with glass walls, digital blackboards, tablets in place of books, a cutting-edge teaching methodology.
The San Augustín College in Alicante will celebrate half a century of education in 2019/2020 with a great leap forward, with the ATENEA FORM playing a leading role. With our complete appreciation.
SPOT ATENEA FORM:
ATENEA FORM FEATURES VIDEO: