Light, color, fun, joy and sea define its Mediterranean spirit. Medusa was created from the polyhedral and hypnotic essence of the mare nostrum, where shapes and textures evoke a seascape. Designed to feel free and enjoy every space.
The hotel trade, an essential sector of Mediterranean culture, is gradually becoming again a necessary space of cohabitation that fills us with life and allows us to socialize. After a difficult period, a touch of color is almost obligatory in a sector that needs it.
Medusa is the inspiration of Creattak's design team, with a "utopian" purpose to break the monotony, pessimism and bring out the child in all of us. It plays with shapes, colors, textures and infinite upholstery to bring joy and positivity to every space, encouraging conversation.
The world needs to shift towards the innocence of childhood, from this aspiration, the new seat that DILE presents offers endless possibilities to create friendly spaces that facilitate agile connection between people without giving up comfort and ergonomics.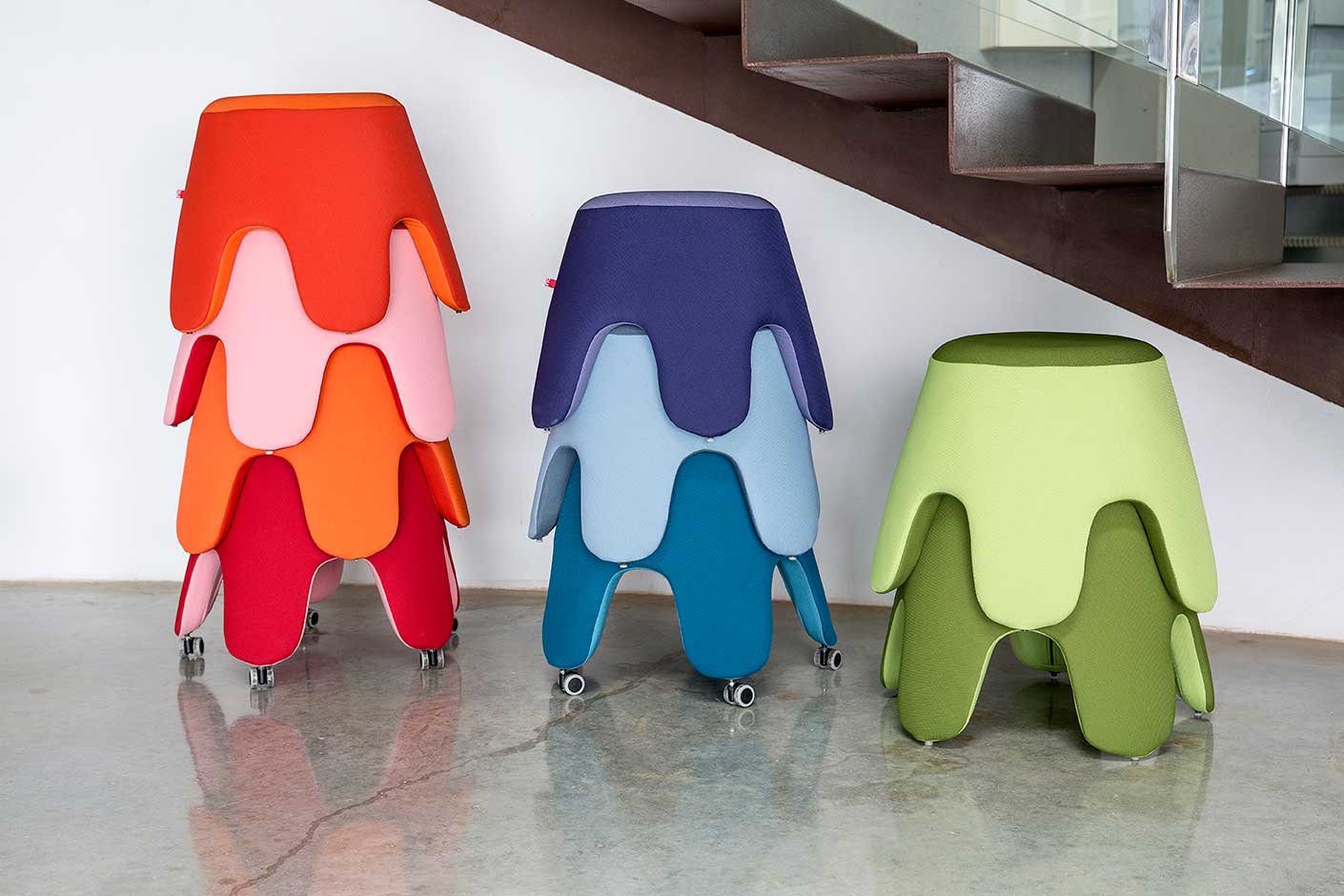 HAPPY AND HANDY
Medusa is not only designed to change your perception of life, but also to make it easier. It's stackable to optimize spaces, and the optional incorporation of wheels makes moving it a breeze.
Ergonomic, resistant and sinuous qualities that make it an almost unique solution in the market. Sit freely, have fun, sit and enjoy!
Play with a mix of organic and hypnotic shapes combined with sustainable upholstery in a symbiosis of nature.
"Medusa is for me a dream character that has the capacity to become the center of attention in any environment". Creattak