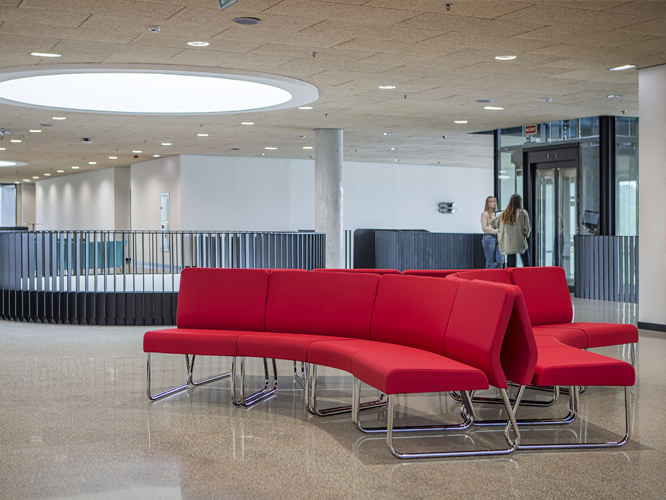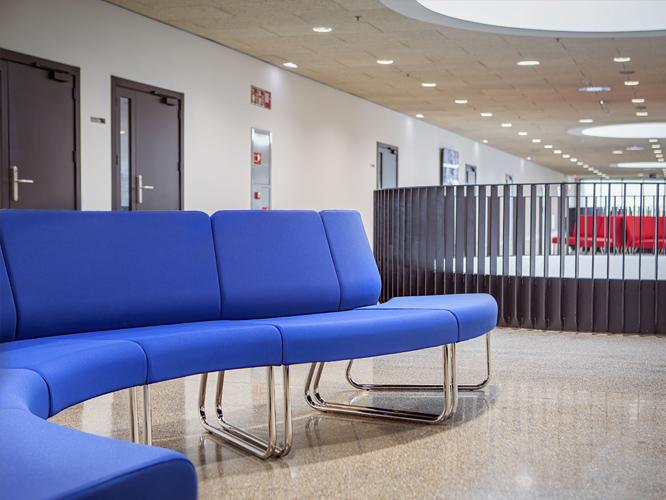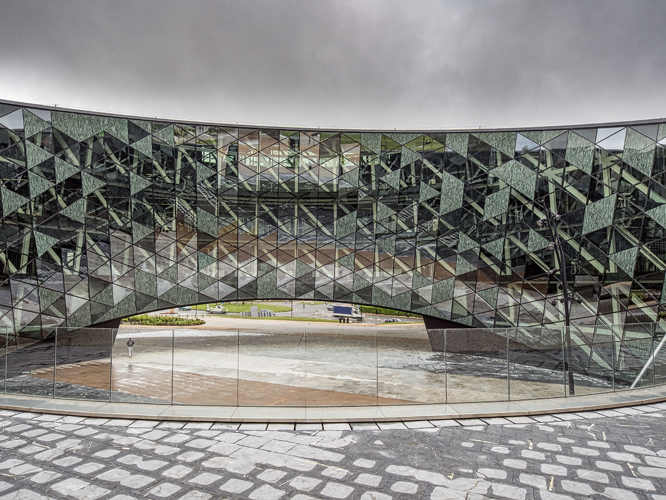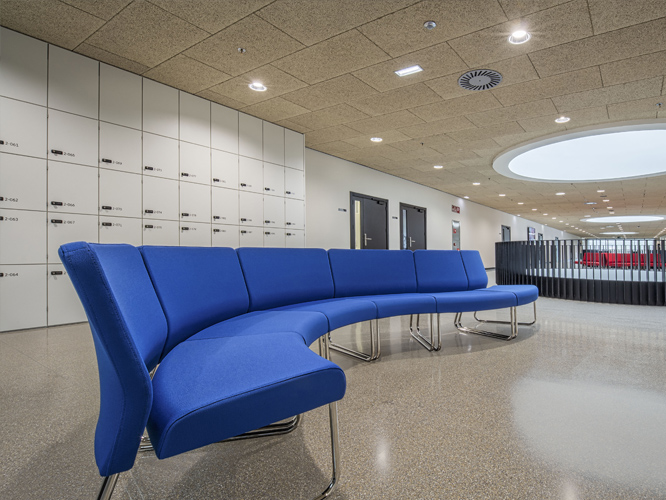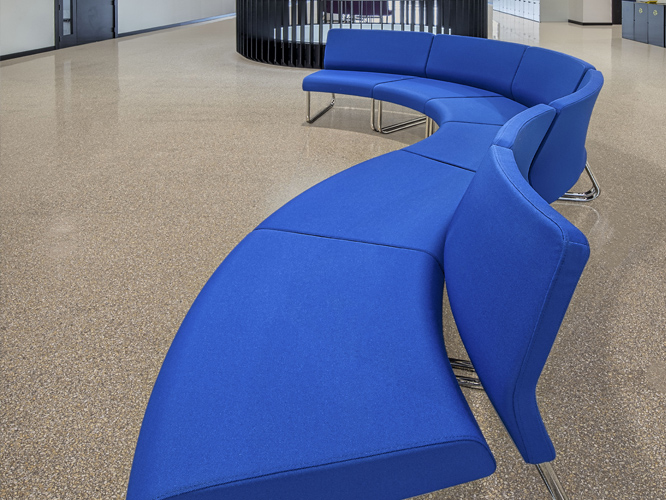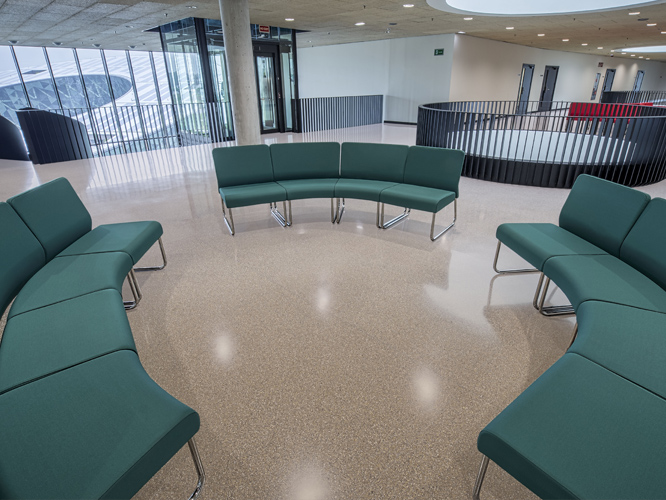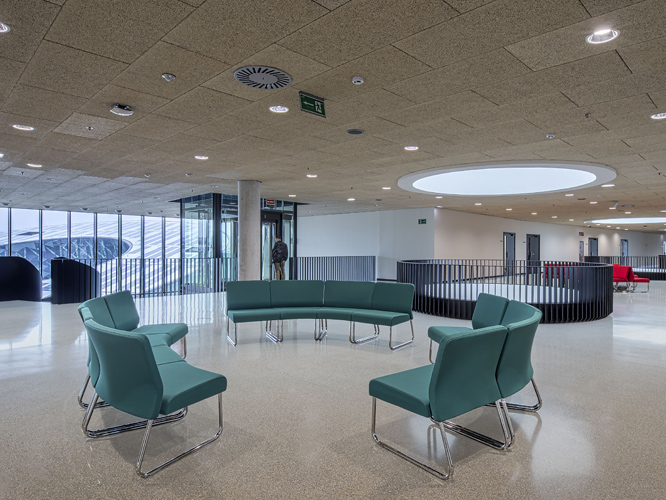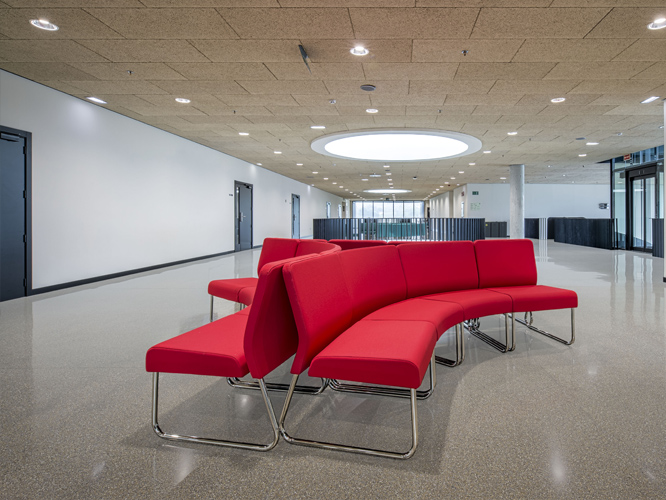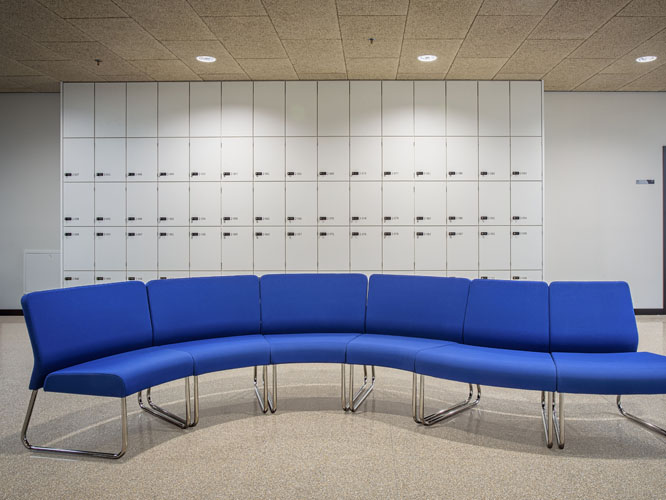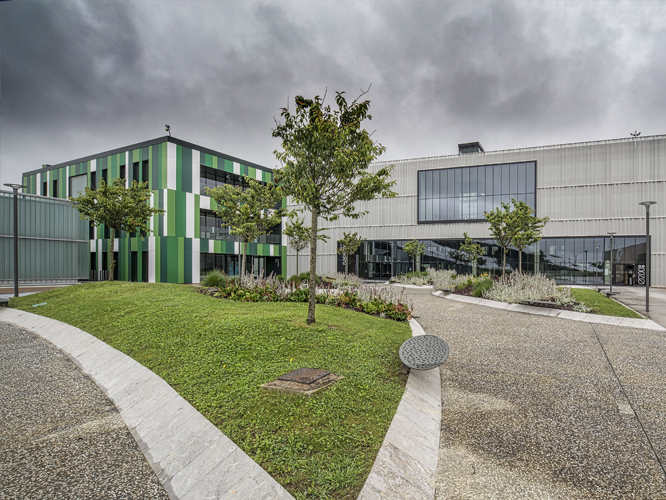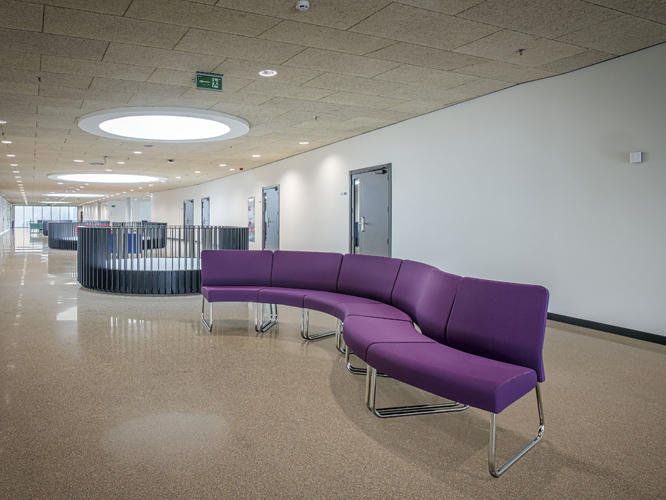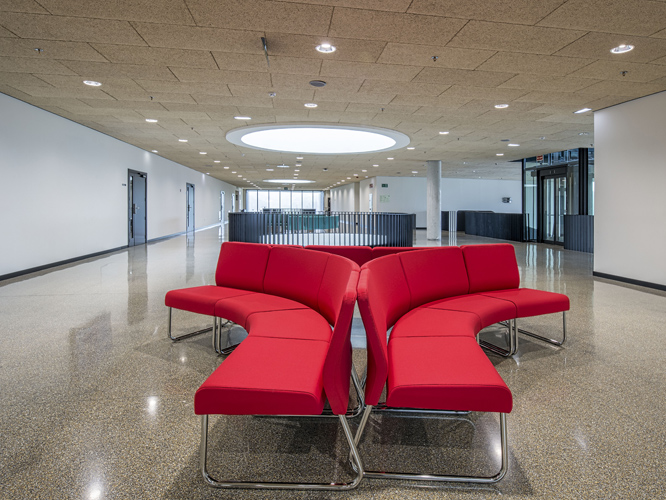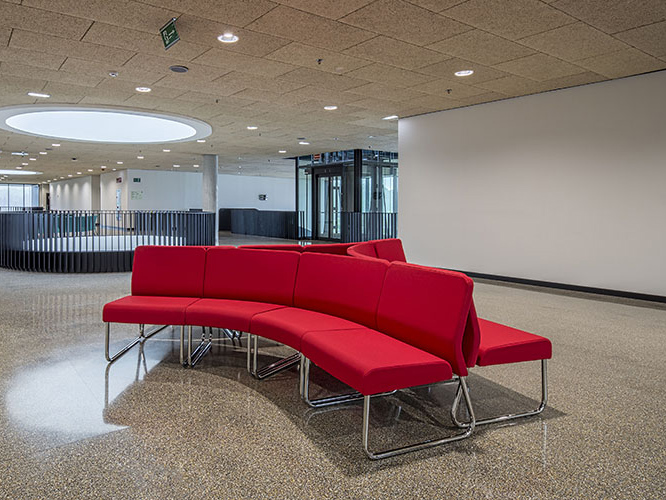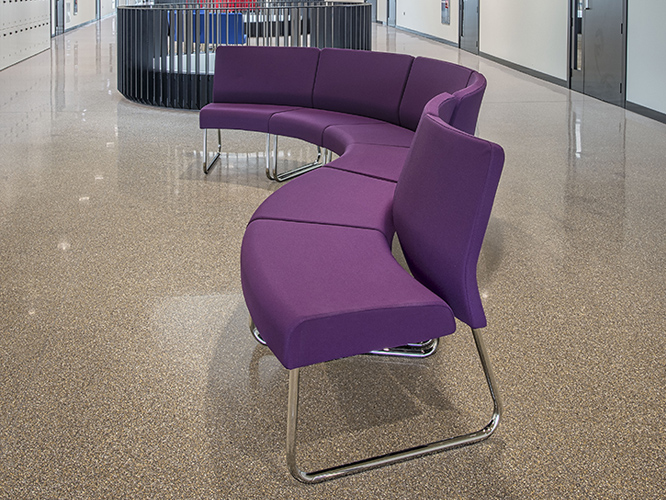 The DILE dealer network continues to give us reasons for satisfaction, and in this case, it is in the Basque Country, where the market stands out for its demand for the highest levels of design and quality. Additionally, it is a CONTRACT project, for which our SLASTIC collection designed by Rafa Ortega, which always brings extra freshness wherever it is installed, has been chosen.
It was ELITE OFFICES, a reference partner of DILE in Éibar, who chose the DILE SLASTIC family for installation in the emblematic Hernani IDEO building, and in particular to use it in different rest and waiting zones in the common areas of the MONDRAGÓN GOI ESKOLA POLITEKNIKOA (Mondragon Faculty of Engineering).
ELITE OFFICES saw that the modular design and choice of upholstery of the SLASTIC collection would allow them to play with modules and configurations to create and delimit the space, giving rise to several rest areas in their wide corridors. A crucial factor in their choice of the SLASTIC collection for this project was the module joining system, which ensures that the chosen formations remain unchanged in their daily use.
Eskerrik asko! (Thank You!)