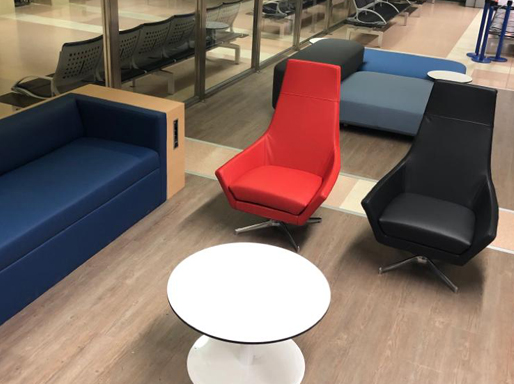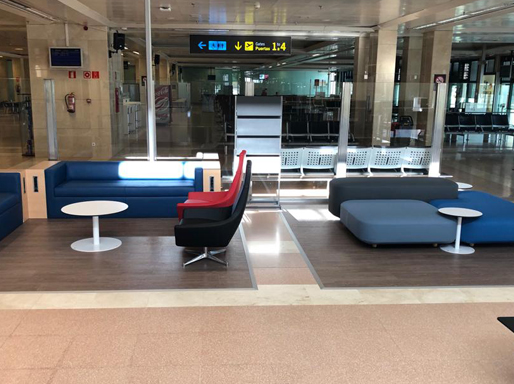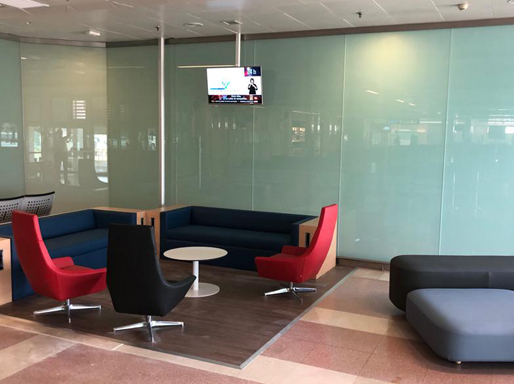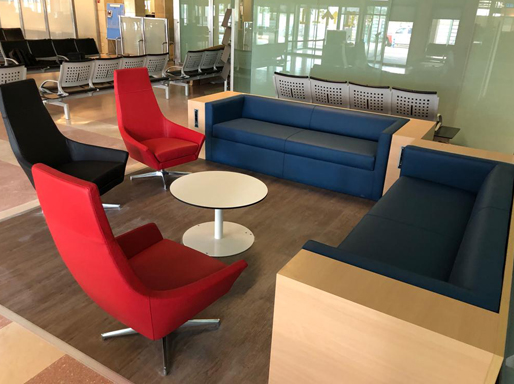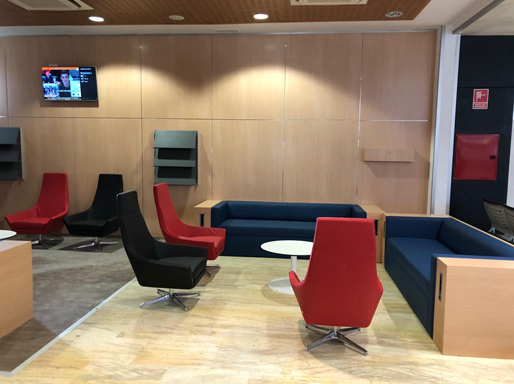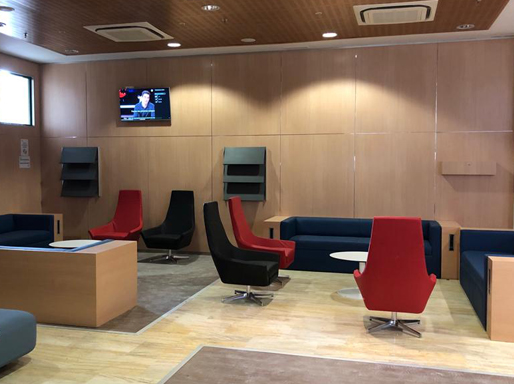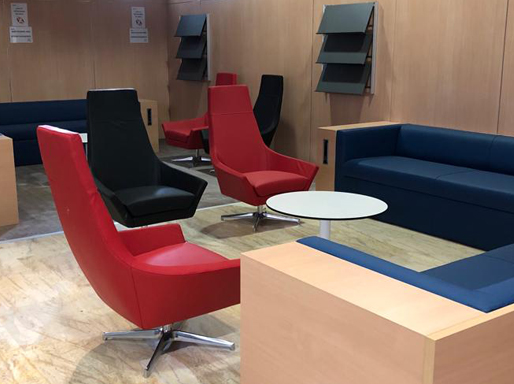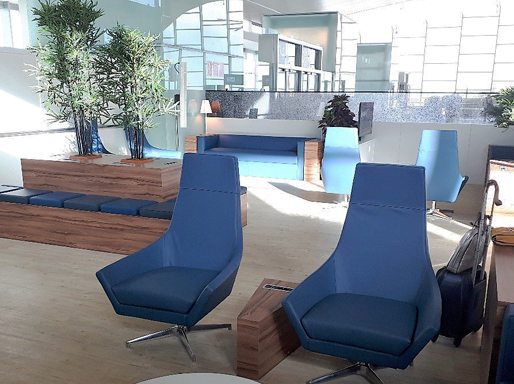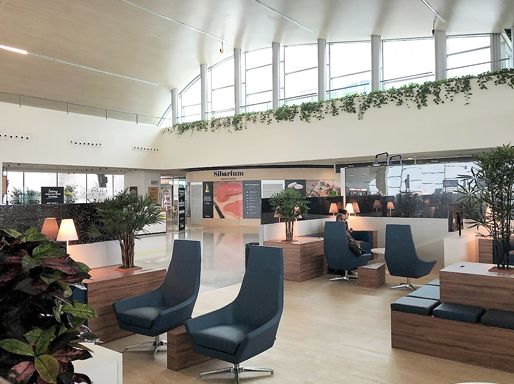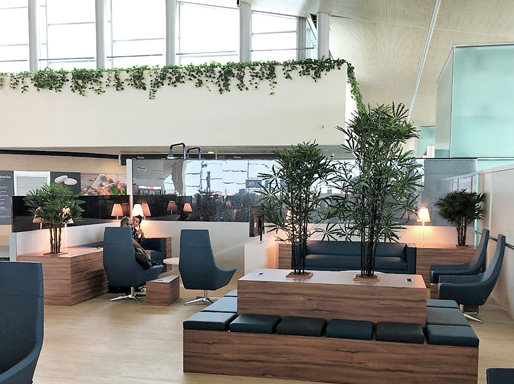 ANAK was born in order to realize the environment in which it was installed. Over the years, it has been demonstrated that it is an excellent Soft Seating solution for collective, corporate, contract and waiting areas, giving each place its own personality.
Its very personal and harmonious design, with formal solidity in its straight and curved lines convinced our partner CTO S.A. that it was the optimum solution for equipping the rest areas of Menorca and Jerez de la Frontera airports.
We started in 2019 in Menorca by equipping a rest lounge at the airport. CTO S.A. chose our ANAK model with a four-spoke aluminum base and seat upholstered in high quality and resistant dark blue fabric.
Passengers were able to enjoy a friendly and welcoming space that made transit through this busy airport very comfortable.
The excellent result and the success obtained in Menorca reaffirmed the confidence of CTO S.A. in ANAK for a new equipment project in another airport, in this case in Jerez de la Frontera.
The project department sought to offer the ideal solution for the airport, creating spaces where any passenger waiting for their flight could do so in a comfortable and peaceful environment, and even work while waiting to board.
ANAK was chosen such that passengers passing through Jerez could find a restful moment and wait in the comfort they deserve.
It can be said that for the ANAK collection, 2019 has been a year of high flights.