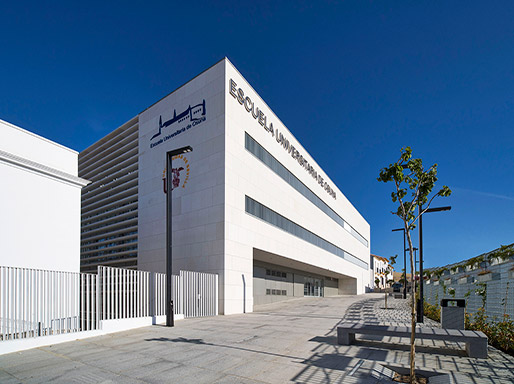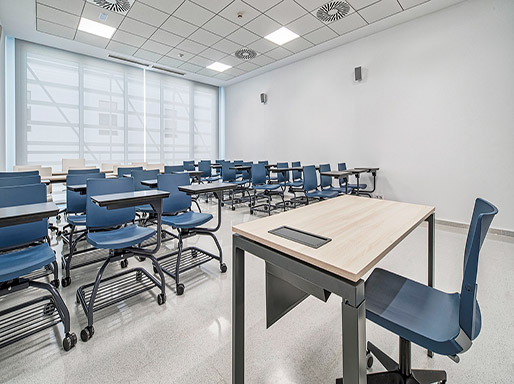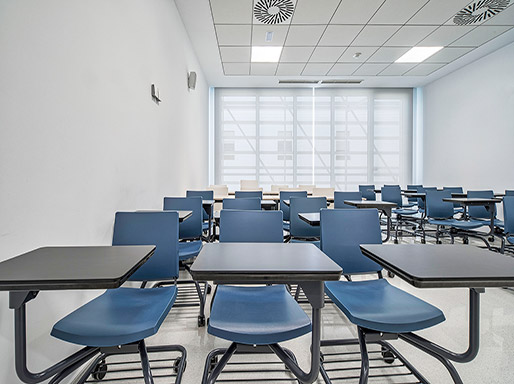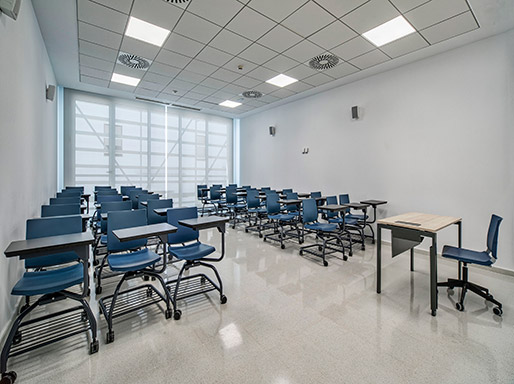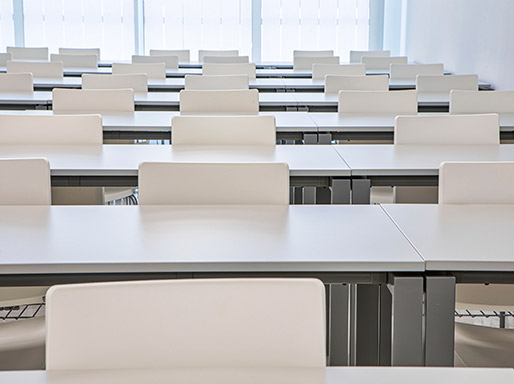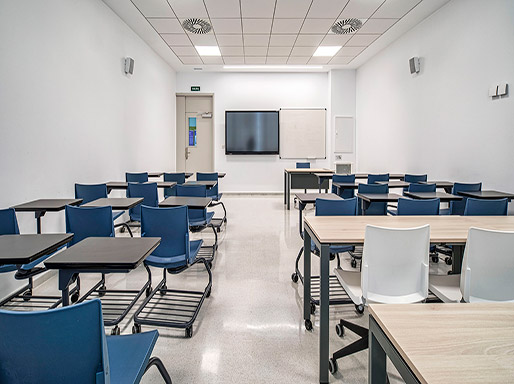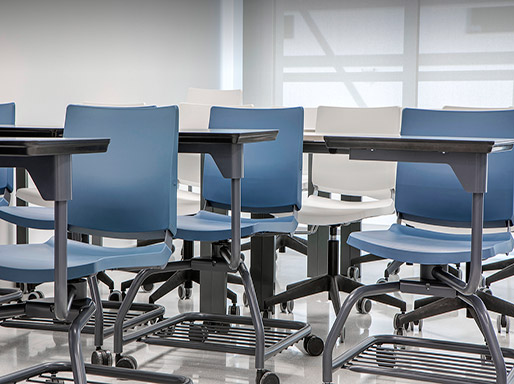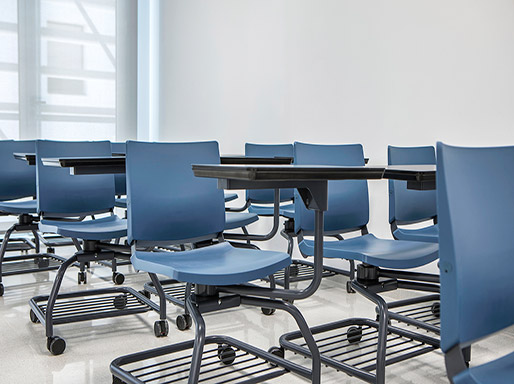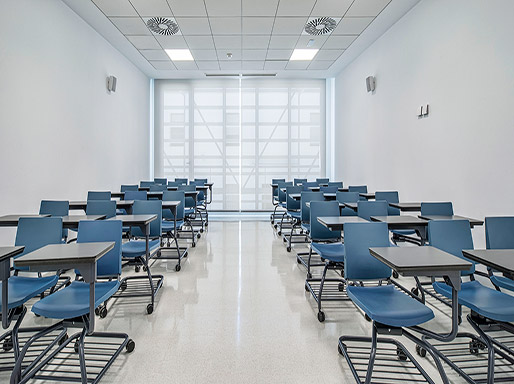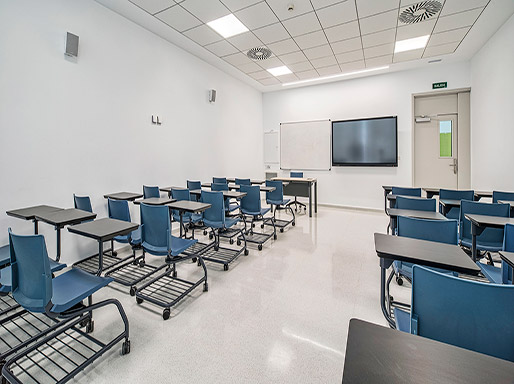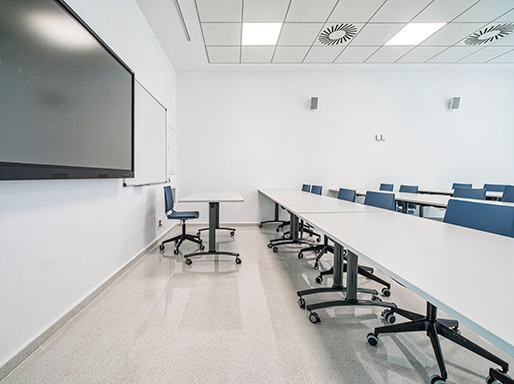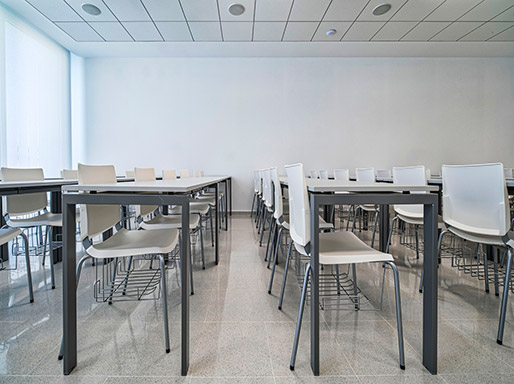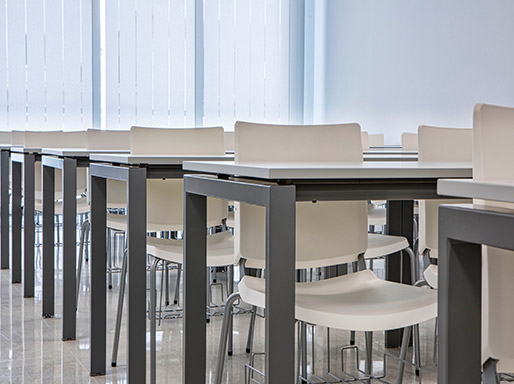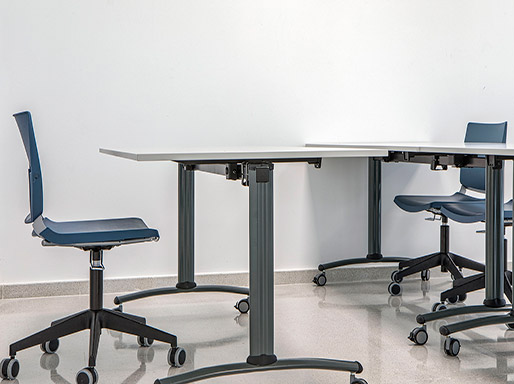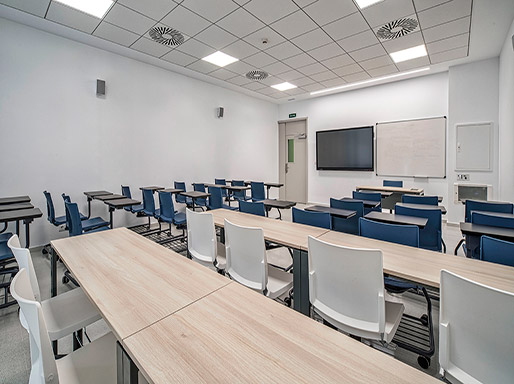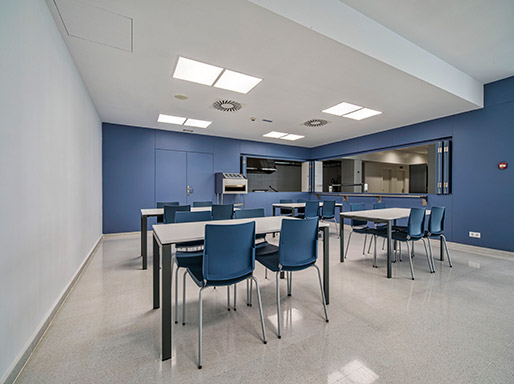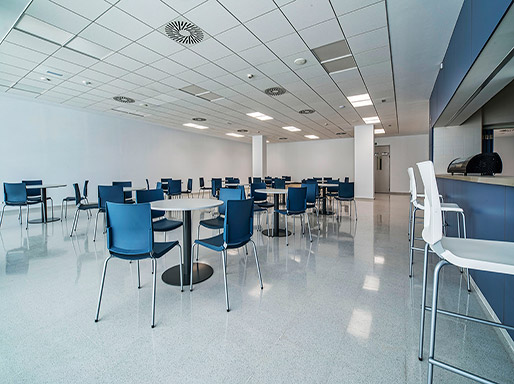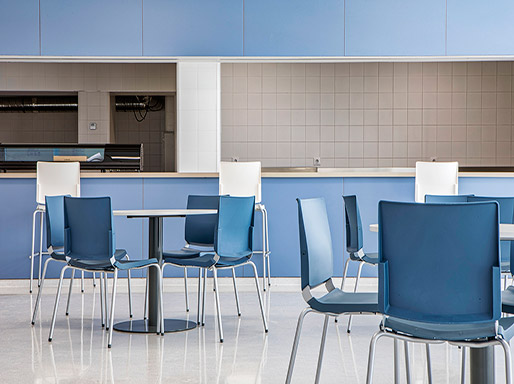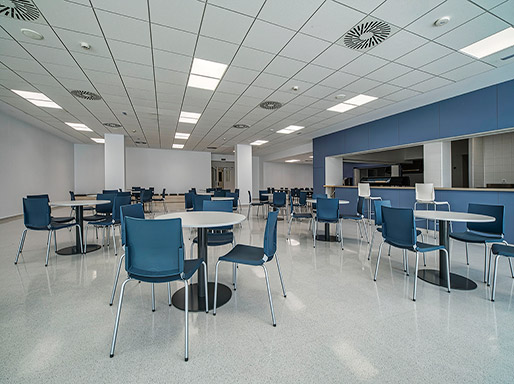 In Greek mythology, Atenea is the goddess of wisdom, arts and crafts. For Dile, Atenea is one of the multipurpose and polyvalent chairs with much acceptance among our customers, especially in the field of education, and there are many training centres equipped with the Atenea collection and its sister, Atenea Form.
What makes Atenea such a popular chair?
Mainly because the design of Rafa Ortega offers ergonomics, lightness and a versatility that allows it to adapt to any space.
It also offers various versions: Athena with and without arms, swivel base with wheels, 4 legs stackable in 8 units, with the option of including tray and document rack. Athena presents 2 types of benches depending on the visual quality of the project and the technical requirements. With possibility of lateral side table and up to 5 seats.
And it has the UNE 16139 level L2 (for heavy use) certificate
For training and educational centres, the Atenea Form chair, also designed by Rafa Ortega, is adaptable to new forms of learning and educational needs. A versatile and extremely comfortable chair.
These qualities have served such that Athena has been chosen by the University School of Osuna (Seville) for the renovation of its didactic furniture and common spaces such as cafeterias.
For Dile is proud that to be part of one of the most significant examples of Spanish culture with origins dating from 1548.
The project has been carried out by Levira S.A, a company dedicated to the design, manufacture and marketing of office furniture, based in Oliveira do Bairro (Portugal), with more than 40 years of business experience in different countries, including Spain.
The training rooms that do not have tables have been equipped with the Atenea Form chair in blue. There are also mixed classrooms in which the Atenea Form is interspersed with the Atenea chair with a revolving base in white.
The chair chosen for the teachers is the model with a rotating base. In the classrooms where tables and chairs are combined, the students will enjoy either the chair with 4 legs in white or with a revolving base, which demonstrates the versatility of this collection manufactured by Dile.
Finally, the cafeteria has also been equipped by Athena 4 legs including the stools for the bar area.The results are exactly what the university anticipated.
And this is down to a very enriching collaboration with Levira S.A.