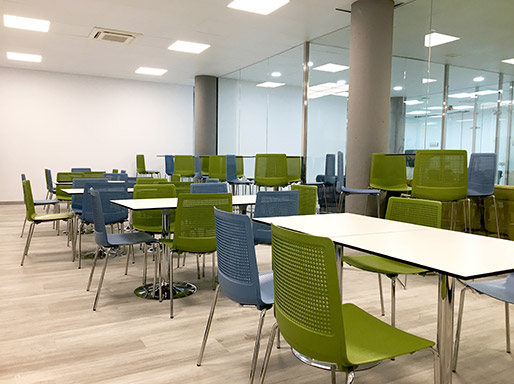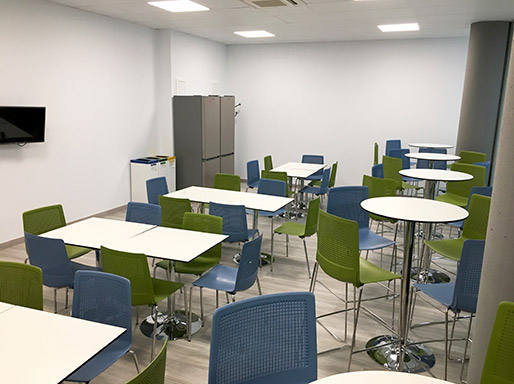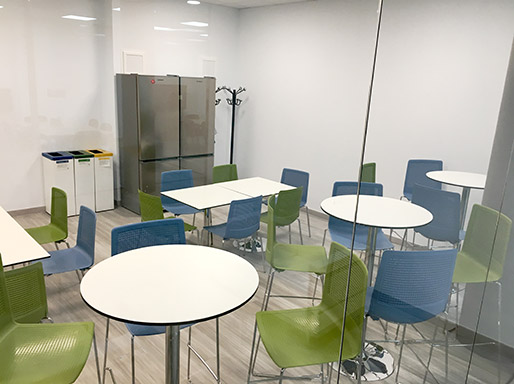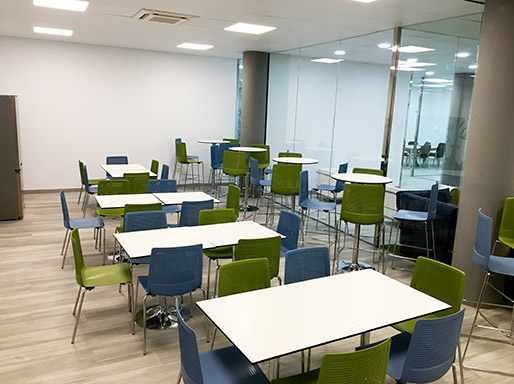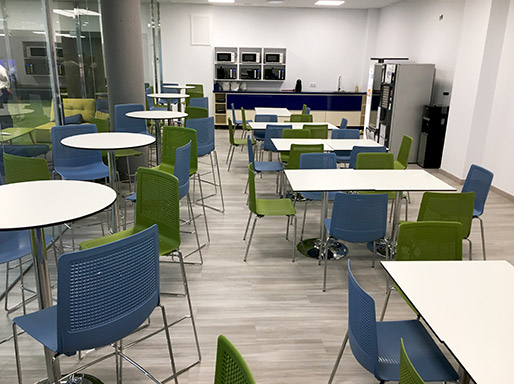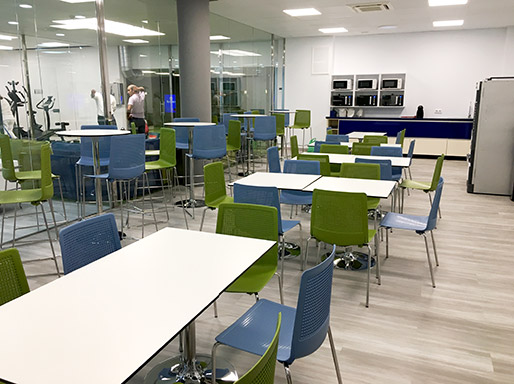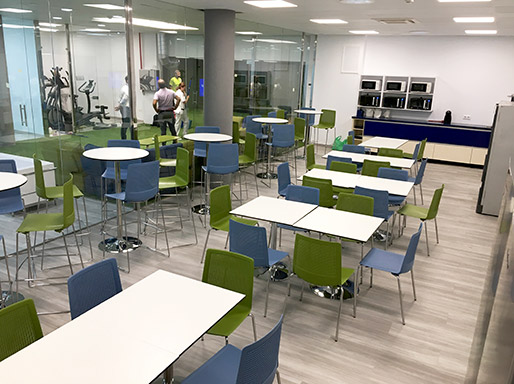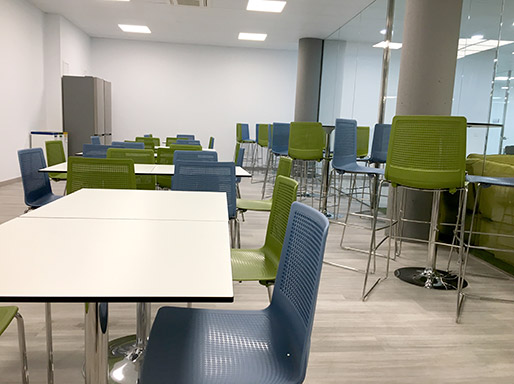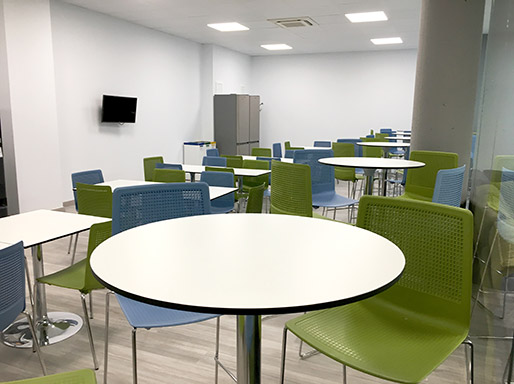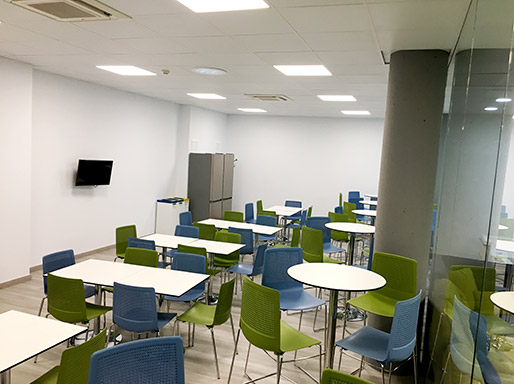 "The evolution of the frame. The new and special forming of the seat and perforated double-backed design give a strong and determined character to a chair that makes comfort its strength."
This is how the FEEL multipurpose chair is described in the Dilebook. The collection, with 4-leg base and the stool version, has been chosen by TCN Interiorismo to equip the office of the Prodiel company in Seville.
The TCN Interior design client based in Seville, is an excellent team of professionals dedicated to the design and furnishing of companies.
Prodiel is an international technology company specializing in renewable energy and environmental management based in the Isla de la Cartuja in Seville. It is the only European company that has entered the "Top Ten" companies in the world that build photovoltaic parks.
Our collaborator has relied on our communities to renew their office. A space where comfortable solutions are required so that workers feel "at home" in their moments of rest.
FEEL has been designed for different uses: waiting rooms, hospitality, training rooms, educational classrooms, etc. Its housing, the forming of the seat and the double perforated backrest design give it a unique character.
The choice of a good table is also essential in office equipment, therefore TCN interior design has opted for our CALICE model. A solid table designed with sobriety and purity of lines to be the ideal complement in a project that does not leave you indifferent.